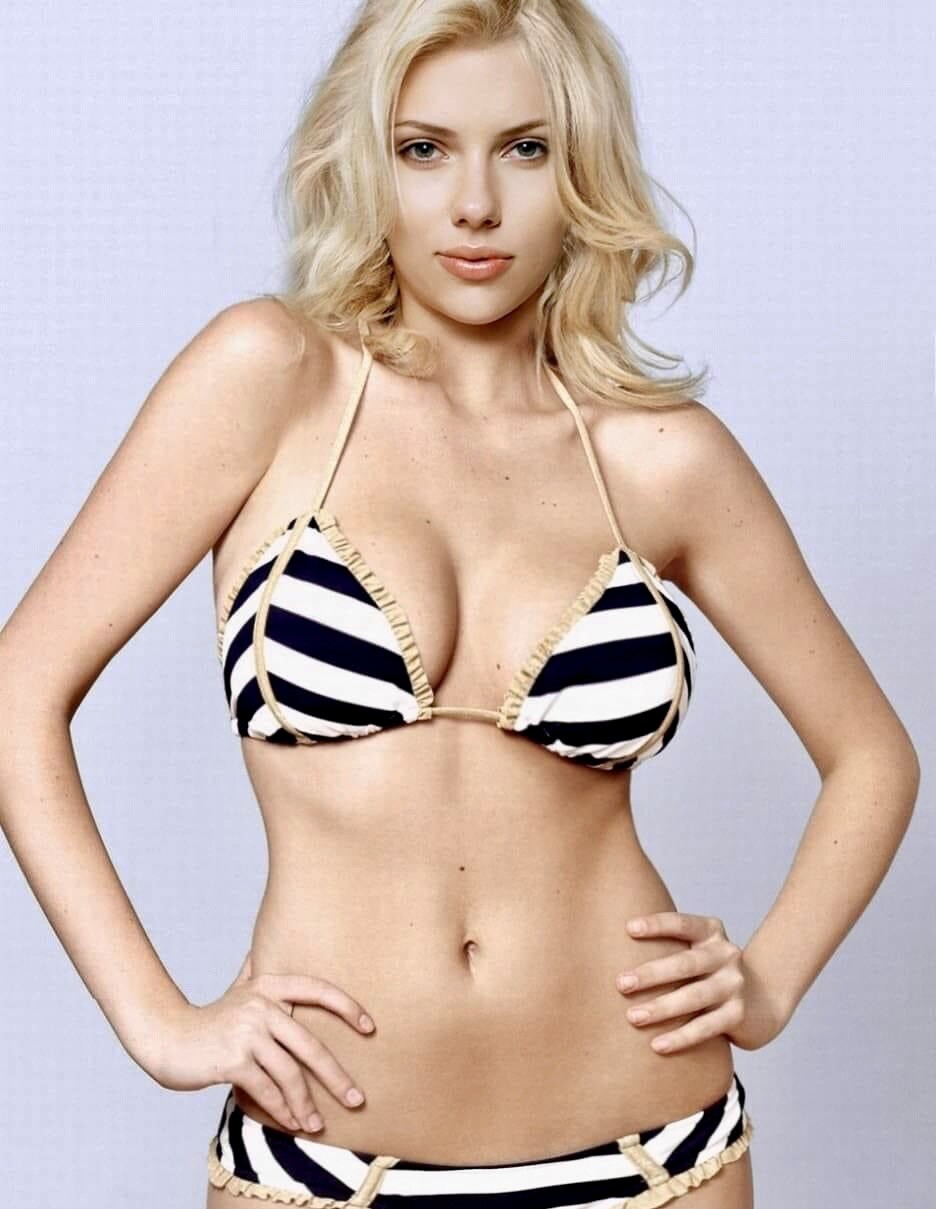 Scarlett Johansson is a widely-discussed actress who has received praise for her bold and daring performances in several films. Her versatility and readiness to tackle difficult roles have earned her respect from both viewers and critics. Johansson is not afraid to include nudity and intimate scenes in her work if they enhance the storyline and add to the credibility of her characters.
At first, people were mainly interested in Jonathan Glazer's unconventional movie, Under the Skin, because of its association with Scarlett Johansson's nudity. However, the film itself is much more than that. In it, Johansson plays a creature from another realm who uses her allure to lure men into her lair for a perplexing feeding ceremony. Interestingly, Johansson purposely avoided looking overly seductive in her role.
As the audience for Jonathan Glazer's sci-fi film grew, its focus shifted from nudity to the profound themes that were expertly explored. It was surprising that the nudity almost didn't happen if it didn't meet the specific criteria set by Scarlett Johansson. Her reasoning behind embracing nudity in the film was revealed in an interview with W Magazine. From the beginning of the film, Johansson's character is shown completely unclothed as she undresses a "kidnapped" woman. These details add an intriguing layer to the behind-the-scenes production of the film.
Throughout most of the film, Johansson wore an unconventional wardrobe that was chosen deliberately to match her character's identity. She also sported a black hairstyle that was outdated and added to the character's unique persona. The actress aimed to portray nudity in a practical and non-glamorous manner while avoiding the standard bombshell image. Johansson's intention for the character was to be a different species, making nudity a practical aspect of her portrayal. Additionally, she chose to have black hair instead of a blonde bombshell look. Despite these unique choices, Under The Skin failed to captivate audiences.
Despite its critical acclaim and Scarlett Johansson's impressive performance, Under the Skin didn't quite hit it off with the audience. The production cost of the film reportedly amounted to $13 million, but it only managed to earn $5.4 million in ticket sales. To put this into perspective, even a midnight screening of Avengers: Age of Ultron, where Johansson plays a supporting role as part of a larger cast, surpassed this amount.
One may wonder whether Johansson's decision to downplay her character's beauty and adopt a more subdued appearance had any impact on the film's box office performance. Despite believing that this was the right creative choice for the portrayal of her alien character, it is possible that a more conventional, glamorous depiction could have attracted a wider audience, perhaps with the help of some clever photo editing.