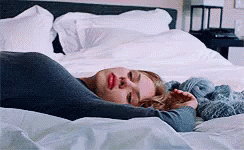 Scarlett Johansson, in her signature raspy voice, exclaimed that she was completely exhausted while lounging on the Four Season's carpet in vintage turquoise pumps and newly styled hair. Despite her tiredness, she loves to work and has been busy with multiple projects. She recently starred alongside Bill Murray in Sofia Coppola's reflective and captivating film, Lost in Translation, along with completing filming for The Perfect Score and Girl With a Pearl Earring. Currently, she is filming A Love Song for Bobby Long in New Orleans. At the young age of 18, Scarlett has already made a name for herself in the industry and won the Upstream Prize for Best Actress at the Venice Film Festival's Upstream Competition for her role in Lost in Translation. Her breakout role was in Robert Redford's The Horse Whisperer, but she had appeared in six prior films and earned an Independent Spirit Award nomination for her role in Lisa Krueger's indie film, Manny Lo. This marked the transition from child actor to full-blown performer for Johansson.
With a prideful glow on her face, Scarlett Johansson spoke about her work with Bob Redford in a film, where he was gentle and patient, taking her through the entire story to get her into the scene. She won an award for her performance, and Redford had praised her for understanding acting and being able to do it well. Her independence and self-confidence gave her strength when working with Kristin Scott Thomas, who played her mother. Johansson's cat-like awareness of her environment is credited to her passion from a young age, giving her a different level of awareness that helps her with acting. Many in the industry see an old soul within Johansson, and she was chosen for a role due to her low voice and ability to convey feeling and depth without doing much.
Terry Zwigoff, the director of Ghost World, has described the young star of the film as a fantastic actress. According to him, she has a great sense of humor, intelligence, and wisdom beyond her years. Zwigoff appreciated her eccentricity, which was unusual for someone her age, and found her highly developed persona impressive. Scarlett Johansson played the role of a high school graduate in the film when she was only 15 years old, and she won the Toronto Film Critics Association Award for Best Supporting Actress in 2001.
Another director who worked with Johansson, Eva Gardos, felt that there was something solid and strong about her when they met. Gardos did not want someone who was just cute, and she found Johansson's face and responses interesting. Gardos enjoyed watching her perform and believed that Johansson had an exceptional quality that made her stand out.