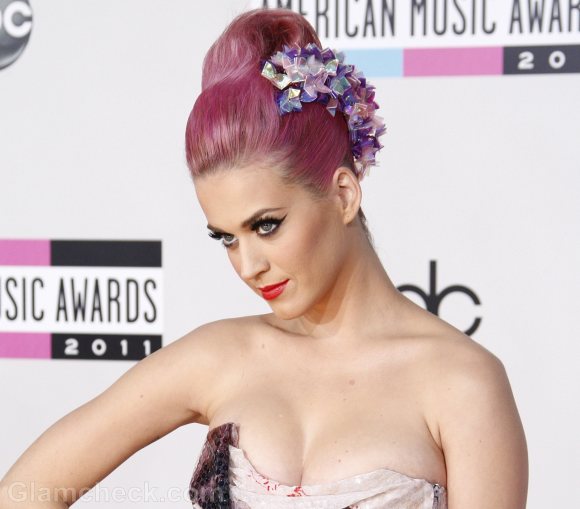 Katy Perry made a grand entrance at the 2011 American Music Awards on November 20, catching everyone's attention with her stunning outfit designed by Vivienne Westwood. Her arrival at the Nokia Theatre in Los Angeles, California left people in awe, with heads turning and hearts beating faster.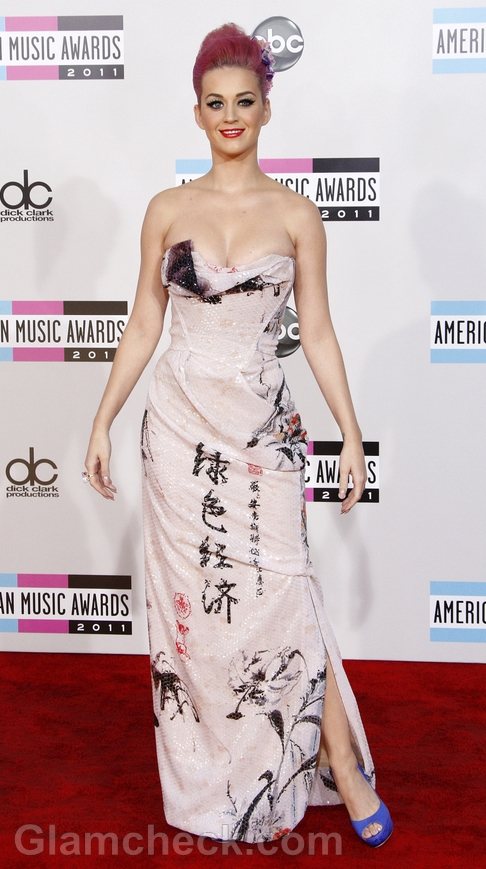 The pale pink strapless dress was stunningly low-cut with a structured bodice and featured Japanese motifs throughout. The skirt had a daring slit just below the knee, adding to the dress's allure. While it did reveal a significant amount of cleavage, the 27-year-old wore it with ease and elegance.
As any fashion enthusiast knows, the dress is only half of the outfit. Katy had clearly put considerable thought and effort into her shoes, makeup, and hair. Her bright blue peep-toe heels were a bold, youthful, and fun choice that complemented the outfit perfectly. However, what truly caught the eye was her exceptional hair and makeup.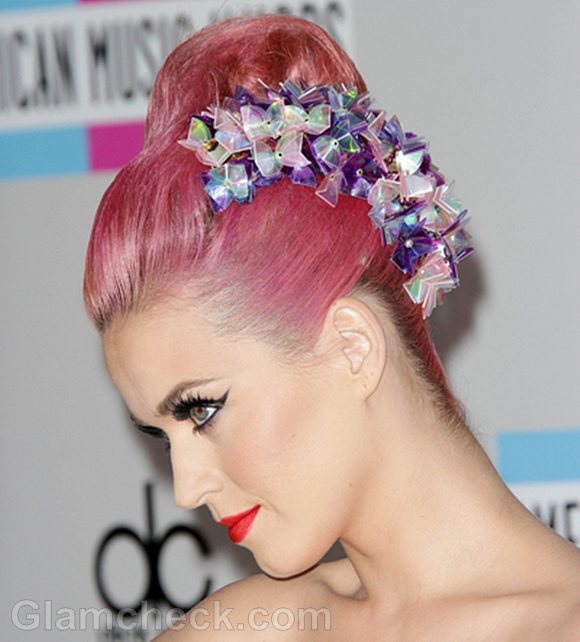 Katy donned a chic coiffed hairdo with a pretty floral hair accessory from Vivienne Westwood, showing off her pink locks. Her lips were painted in a bold and successful hot orange shade, complementing her already darkly done eyes with the addition of false lashes. The overall effect was very Geisha-inspired, giving off a vibe that was exotic and fascinating. Katy kept her jewelry to a minimum, wearing only her wedding ring. From head to toe, her outfit was one hot number that stood out on the red carpet, showcasing her unique style and love for vibrant colors. What's your take on Katy's daring look?