Kim Kardashian has always been a fashion icon, even before she became famous. She has a penchant for unique styles, including tight corsets, Yeezy fashion, and cycling shorts, and she never fails to set the latest trends.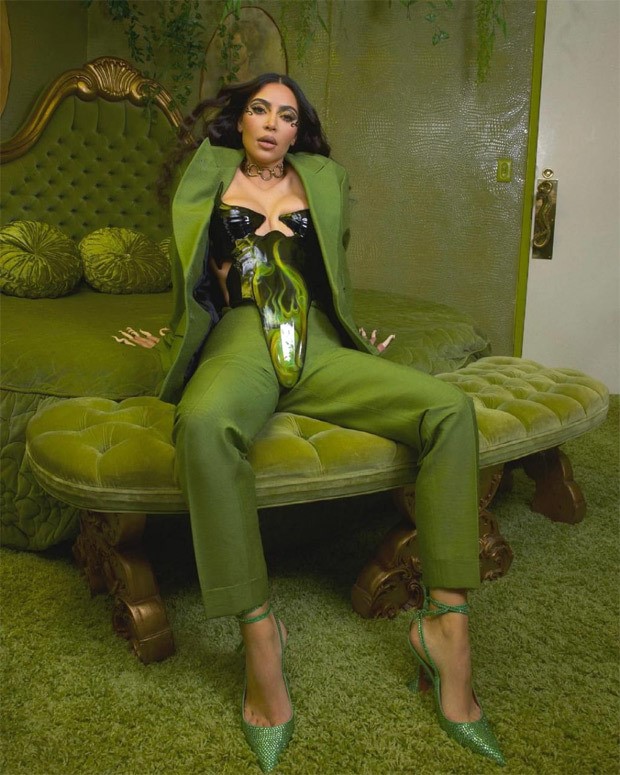 Kim shared a series of images on her Instagram account, showcasing her latest fashion choice- a stunning snake-patterned black and green corset designed by Sita Bellan. She paired it up with a matching pair of green straight-fit trousers, making for a striking ensemble.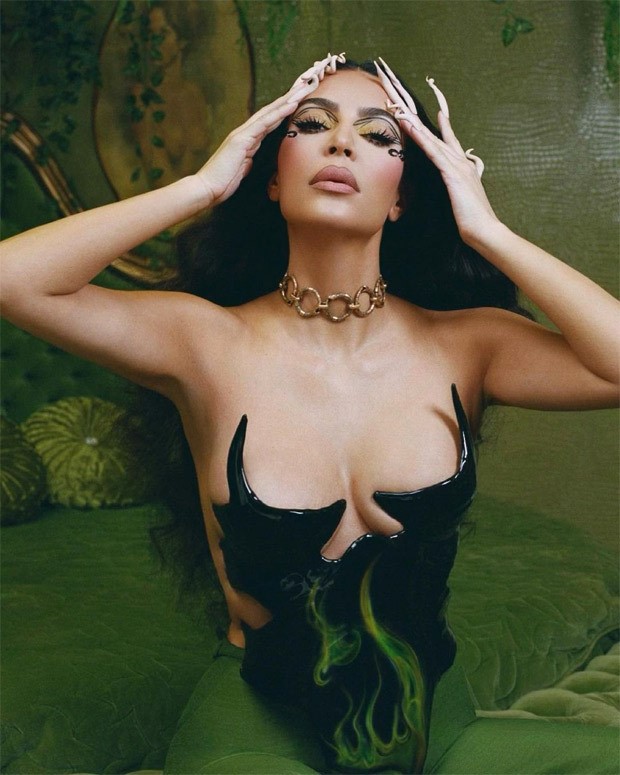 Her crimped hair reached down to her waist and looked absolutely stunning. However, what really caught everyone's attention was her intricate makeup that acted as the focal point of her appearance. The green eyeshadow with black designs surrounding her eyes combined with a nude lip was the perfect combination, adding a touch of pizzazz to her overall look. To complement her attire, she opted for a gold ring choker from Lilth by Sita Bellan. Her nails were long, curly, and perfectly manicured, matching her witchy snake-like style. Completing her outfit was an oversized olive green blazer, which tied the whole look together seamlessly.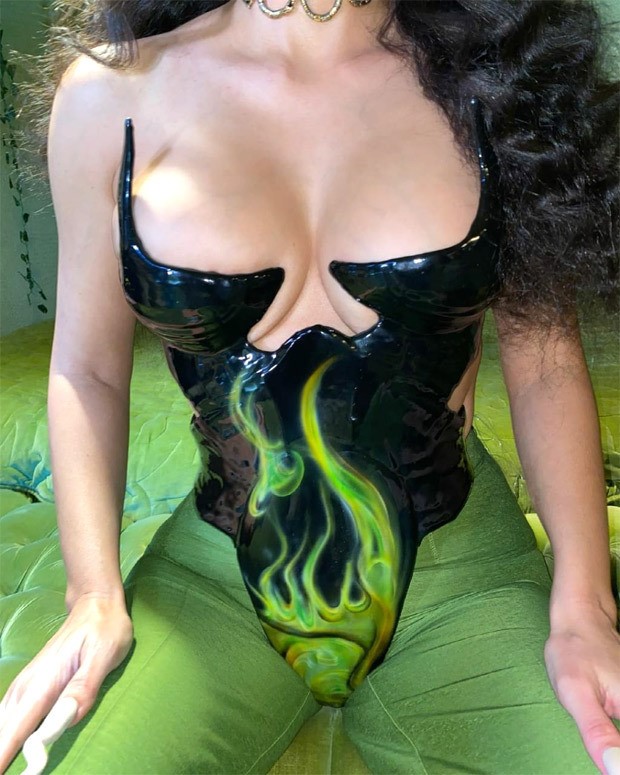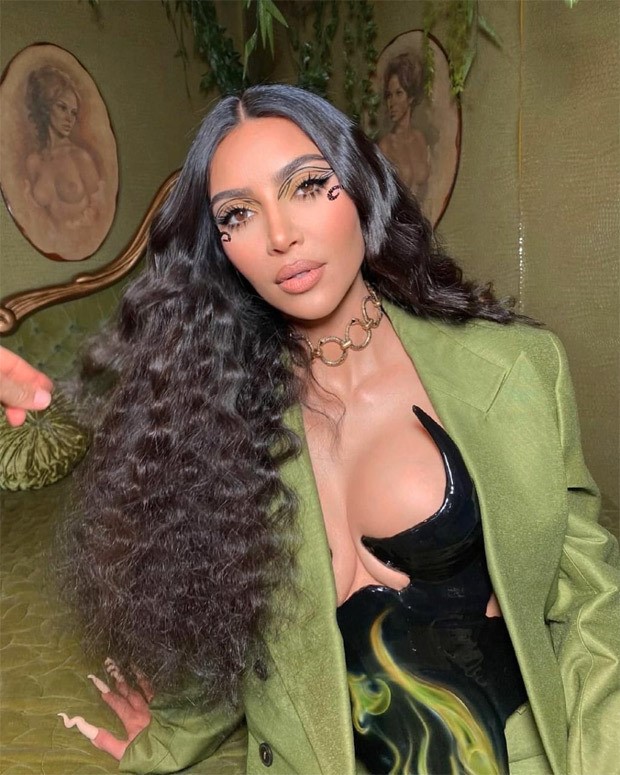 In a recent interview, Kim Kardashian opened up about her feelings of regret regarding her involvement in the long-running reality show, Keeping Up with the Kardashians. After 14 seasons filled with drama and intrigue, the show has finally come to an end – and Kim has expressed some mixed emotions about that.
During her time on the show, Kim discussed some deeply personal topics, including her struggles with failing her law exam and her subsequent divorce from her husband, Kanye West. She explained that their marriage was often lonely and challenging, with Kanye frequently traveling to different locations while she stayed at home. As a result, she now says that she wouldn't want to be married to someone who isn't physically present and available to her on a regular basis.