Scarlett Johansson is going all out to promote her latest movie, Marriage Story. As the highest-paid actress in the world for the second year in a row, she's now traveled to Italy for the 76th Venice Film Festival to support her film.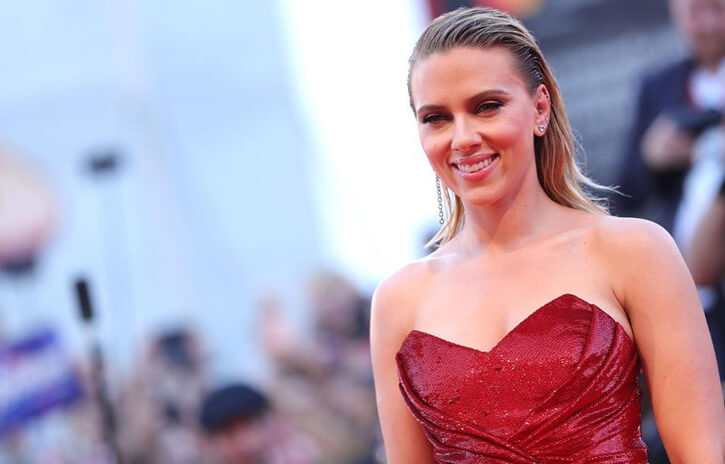 The celebrity donned a gorgeous red sequinned gown from Celine that flaunted a strapless design, a sweetheart neckline, and a daring thigh-high slit. She also revealed her striking back tattoo that added to her stunning appearance for the red carpet event. To complete the ensemble, she paired the outfit with red pointed-toe heels and diamond-studded earrings.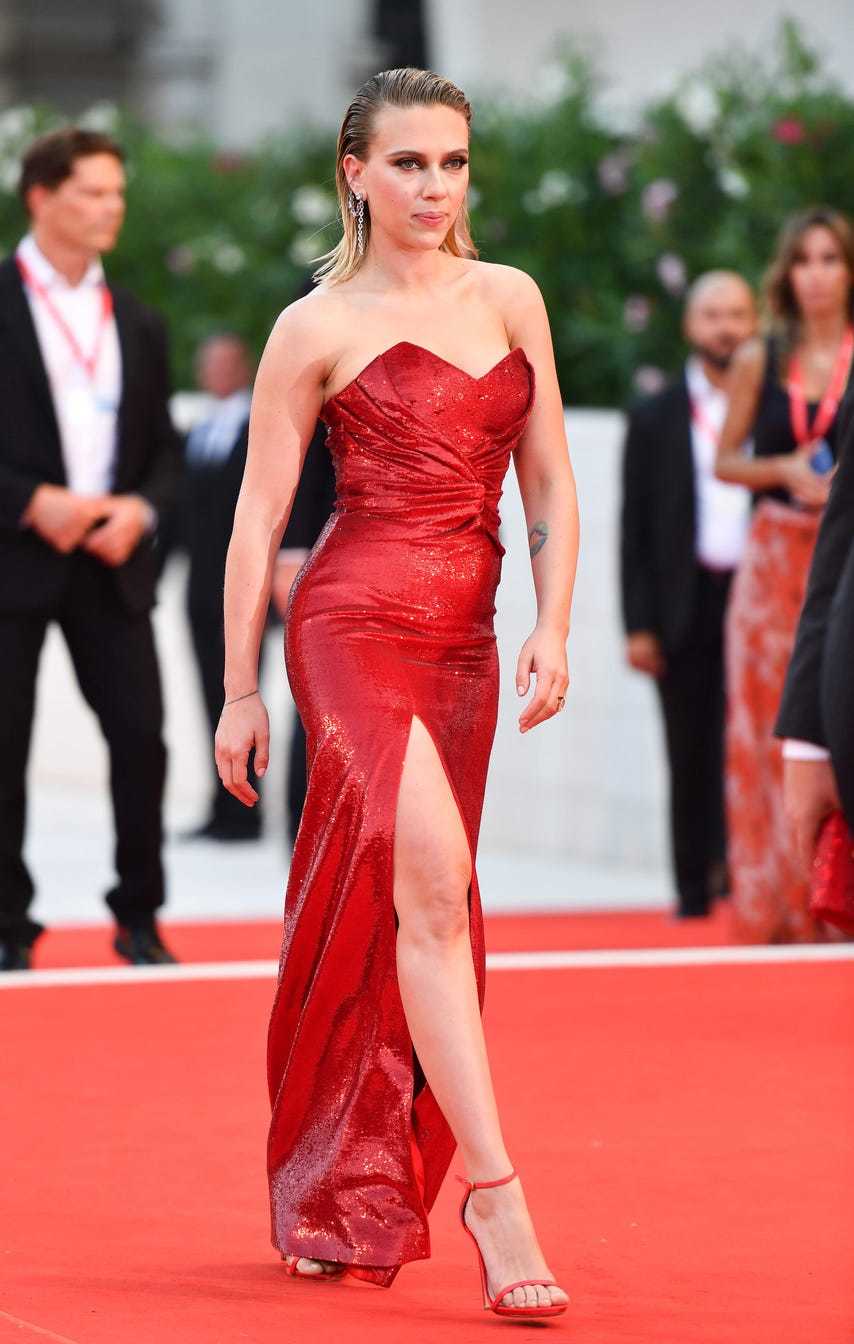 With a slicked-back wet hair look, she effortlessly styled her locks. Adding to the ensemble, she opted for smokey pink eyes, rosy cheeks, glossy lips, and perfectly highlighted facial features. The gown Scarlett wore was the ideal silhouette for her hourglass shape, making her look absolutely sensational and chic in the stunning red number.
Scarlett Johansson's next big project is the movie Marriage Story, directed by Noah Baumbach. The film features an all-star cast including Adam Driver, Laura Dern, Alan Alda, and Ray Liotta alongside Scarlett. Fans can catch this highly anticipated film in theaters starting on November 6th, 2019.