Angelina Jolie is a fashion icon who exudes elegance and sophistication on the red carpet. However, her sense of style goes beyond the glitz and glam of Hollywood events. As a busy humanitarian and mother, Jolie knows how to look fashionable yet practical for any occasion. If you want to channel her signature style, here are 28 tips to follow.
On mild days, swap your coat for an oversized scarf which you can wrap around yourself for a chic yet cozy look. Chunky platforms not only add height but also provide a touch of glamour when attending formal events. For cocktail attire, opt for a breezy midi dress that showcases your ankles for a sultry touch. Even in an all-black ensemble, stand out by carrying a monogrammed bag that adds a unique flair to your outfit.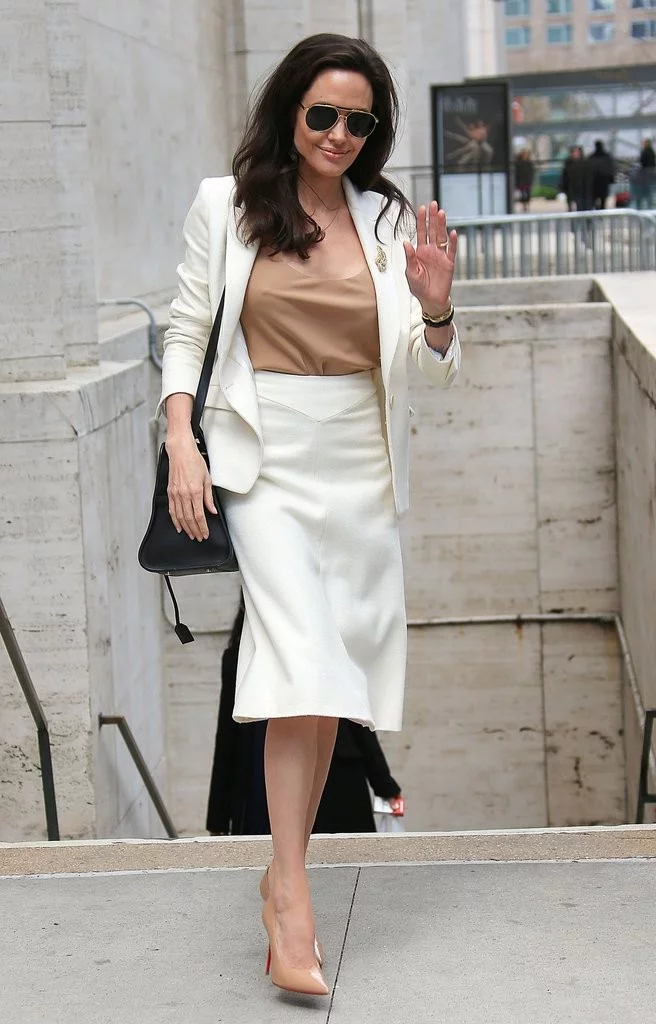 Spice up your look with a Chainstrap Bag that adds a touch of attitude to your outfit. For a glamorous feel, opt for a Slit Dress and Metallic Heels that are sure to turn heads. Don't underestimate the power of Neutral Separates – although understated, they create a sophisticated and polished ensemble. Elevate your rainy day style with a Caped Poncho that adds a chic and elegant touch to your outerwear game.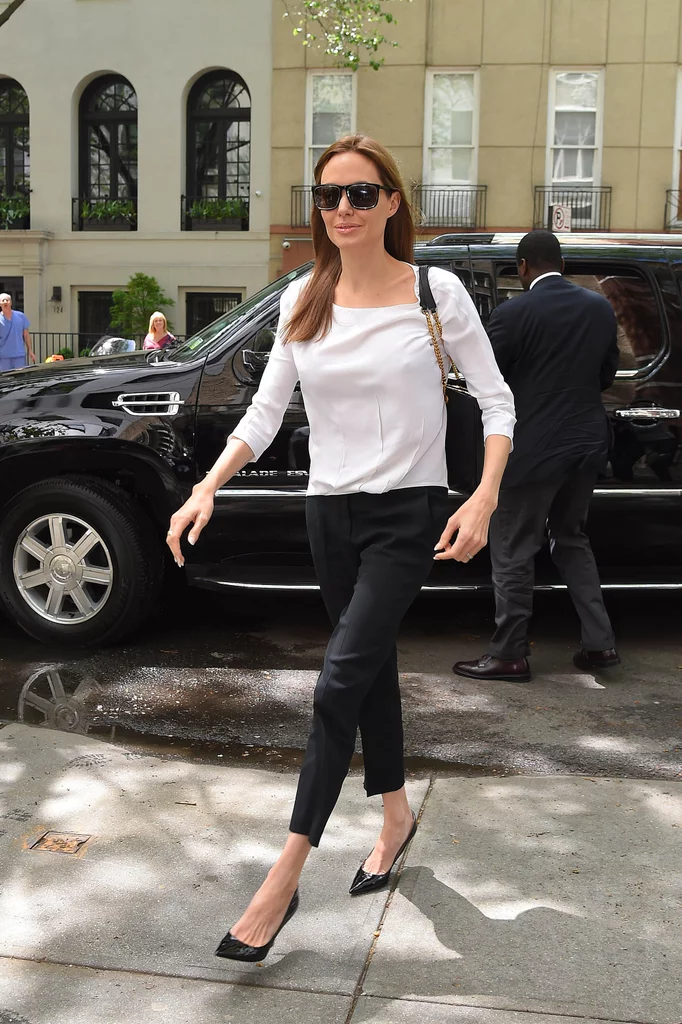 Elevate your everyday wardrobe by incorporating a Tailored Coat for a touch of refinement and structure. Don't be afraid to mix and match with the same blazer, pairing it with pants or a skirt to create different looks. The Long Skirt offers both comfort and style, with its ample legroom providing a practical yet fashionable choice. When you want to add some pizzazz to a lackluster outfit, let your Sunglasses and Shoes do the talking. For a little extra allure and confidence, try lifting the hem of your Maxi Dress while strutting in a killer pair of shoes. With a few simple tweaks, your go-to basics can be transformed into a chic and sophisticated ensemble.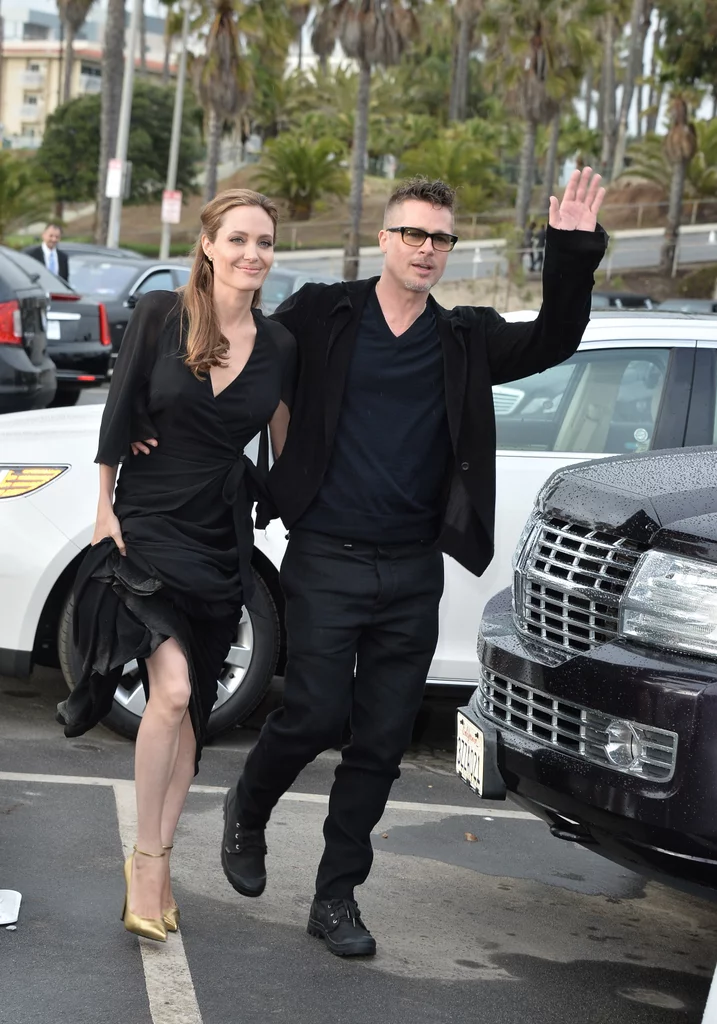 Get a unique and standout look by embracing the Peplum Detail and Bell Sleeves. These details not only define your shape but also make your outfit more interesting. For a casual yet sophisticated look, let the Pussy Bow on your blouse hang loose. To achieve total sophistication, pair an all-white monochrome ensemble with Neutral Pumps. And for a harmonious and stylish combination, balance a light coat with a Taupe Leather Tote.
Mixing brown and black can create a stylish and contemporary look, especially when paired with neutral pumps. Don't be afraid to break the rules and make a statement by contrasting your outfit with your company. To add a touch of allure, try hiding the top of your boots beneath a knee-length skirt. For a feminine yet edgy aesthetic, layer your dress coat over trousers. This combination creates a unique and sophisticated look.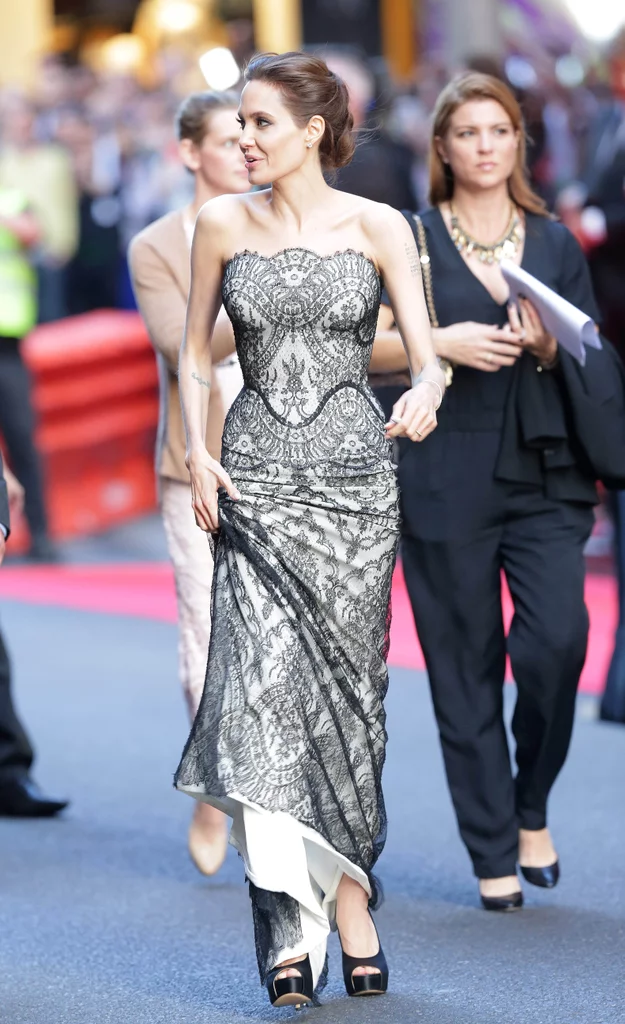 If you're not sure what to wear when heading out with your partner, consider coordinating your outfits for a united style. Pairing your Little Black Dress with a Camel Coat can bring a touch of refinement to your appearance. Don't overlook the small details, such as peep-toe pumps or tassel embellishments on your bag, as they can contribute to your overall look. For a relaxed yet professional vibe, try adding a vibrant cardigan to a sleek pencil skirt. This can give you the perfect balance between playful and business-like.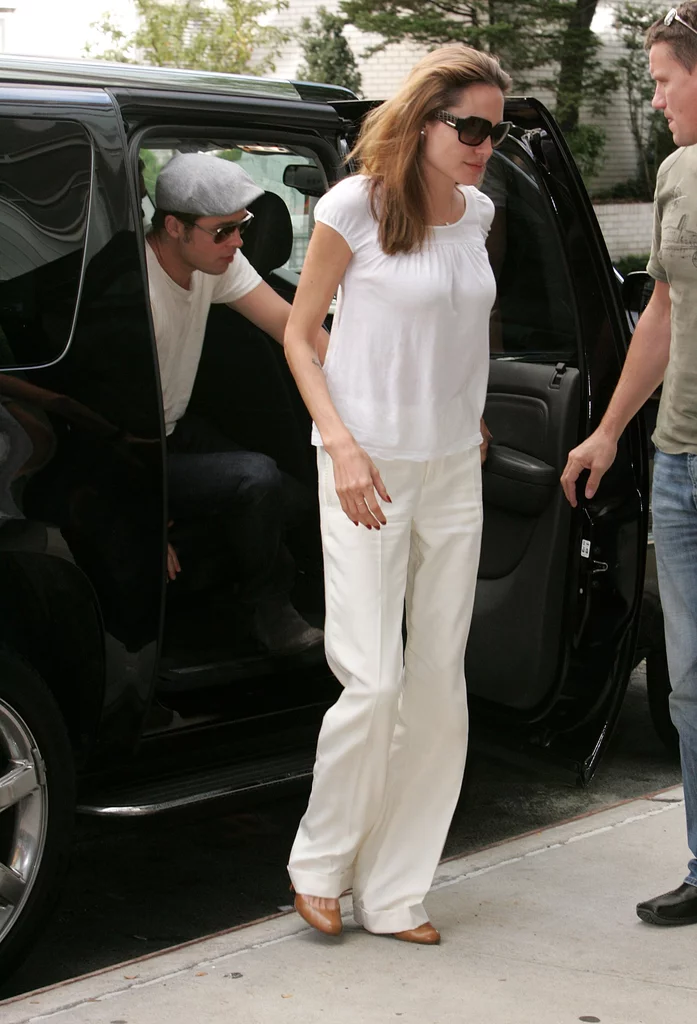 toe for a bold and edgy look. Experiment with different textures and fabrics to enhance the overall effect of your outfit, whether you choose a classic cotton or opt for a more daring leather or velvet ensemble. With the right combination of color and texture, you can create a truly unique and unforgettable fashion statement that reflects your personal style and attitude. So don't be afraid to mix and match, and have fun with your wardrobe!