Kim Kardashian experienced a true fairytale moment while attending Dolce Gabbana's fashion show in Puglia, Italy. Instead of her usual figure-hugging dresses, she opted for an off-the-shoulder purple gown with a high slit.
The famous TV personality resembled royalty as she sported a half-up, half-down hairstyle while flaunting a large jewel pendant necklace to make a bold fashion statement.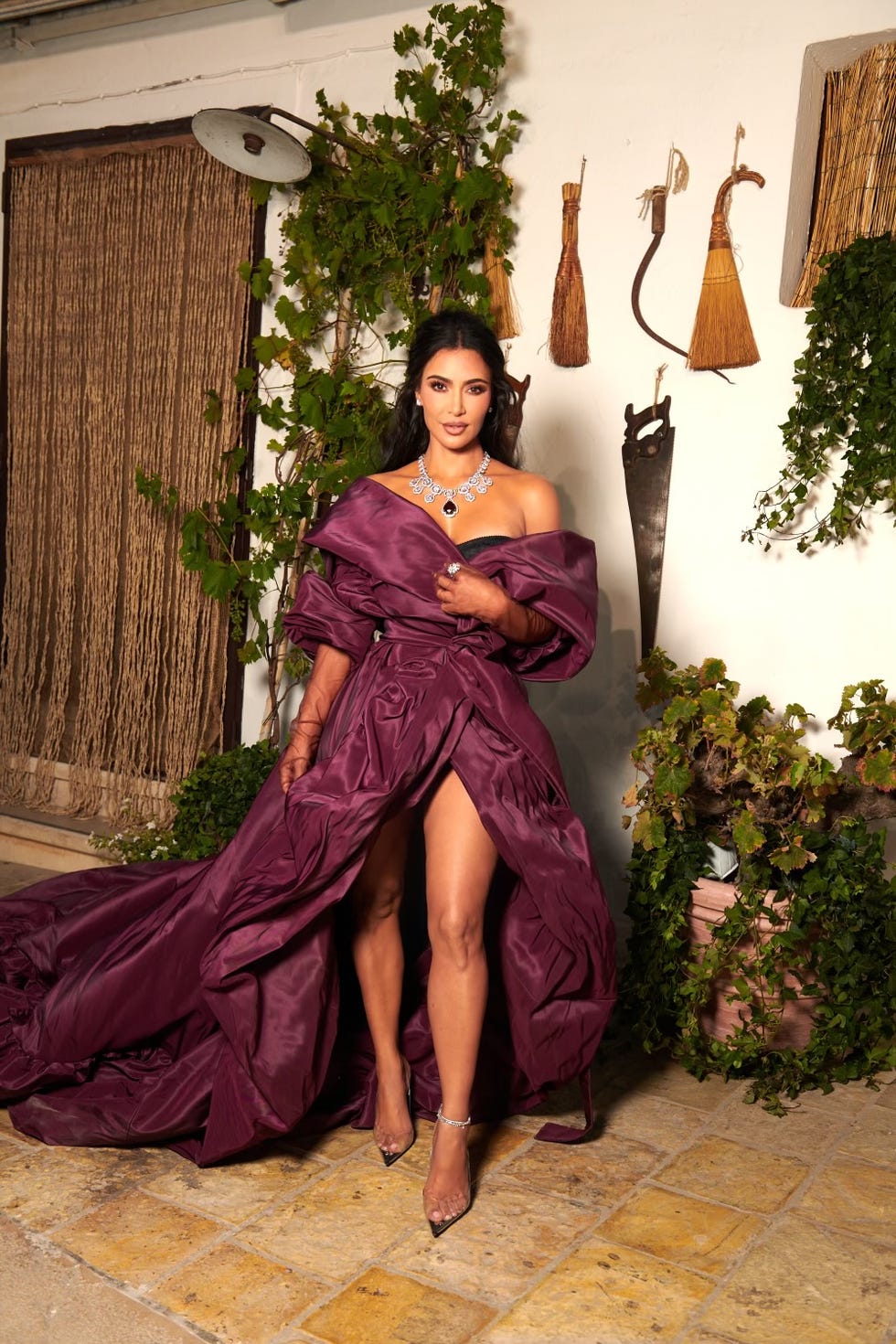 Kim's attendance at the Dolce Gabbana fashion show is quite interesting, especially given the recent drama between her and her sister, Kourtney Kardashian, regarding the brand. It is worth noting that Dolce Gabbana previously dressed Kourtney for her wedding, and Kourtney accused Kim of trying to use the event as a business opportunity. Entertainment Tonight reported that four months after the ceremony, Kim collaborated with Dolce Gabbana, which caused some tension between the sisters.