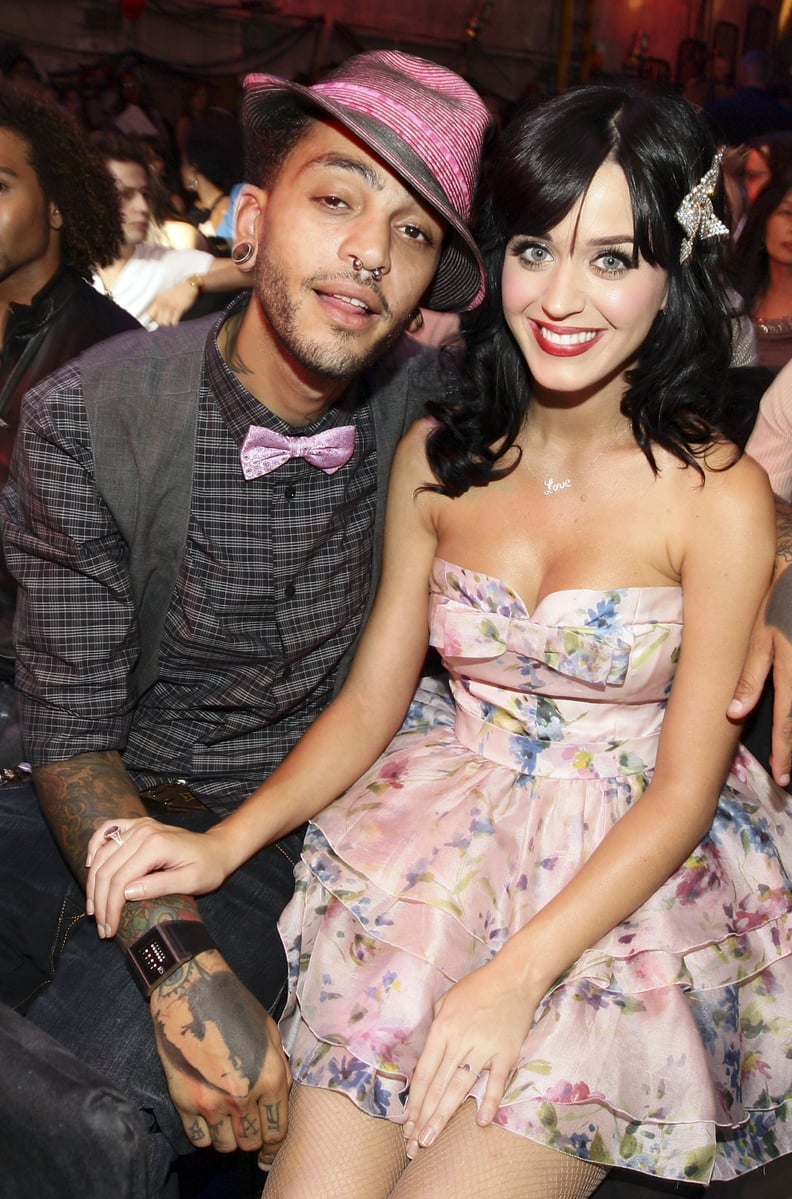 Katy Perry has some exciting news to share! On Valentine's Day, the famous singer got engaged to her long-term boyfriend, Orlando Bloom. This joyful announcement has prompted us to reminisce about the men who have shared romantic connections with the talented performer throughout her career. We can't help but think about those love interests who have inspired some of her hit songs, such as her ex-husband Russell Brand and her on-and-off romance with John Mayer. Take a stroll down memory lane with us as we explore Katy's dating history.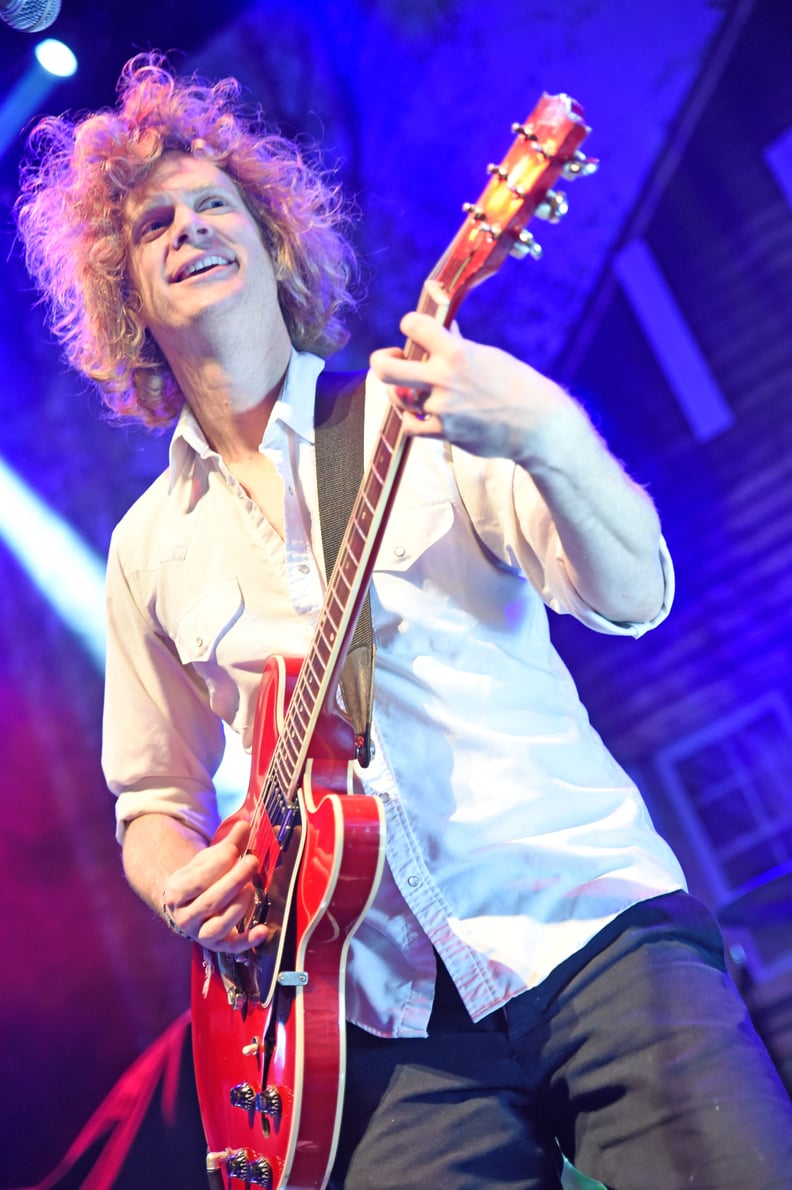 Matt Thiessen, a Christian rock band Relient K's guitarist, was Katy's partner from 2003 to 2005. They dated for two years.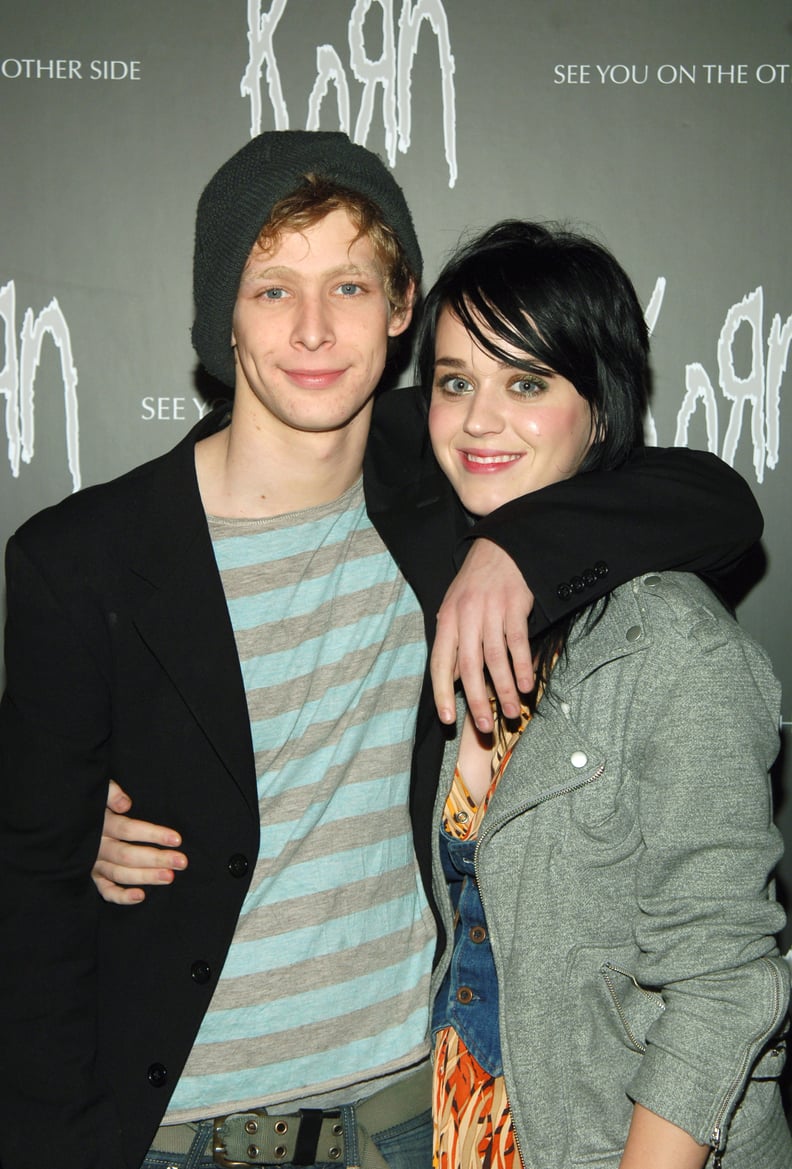 Back in 2005, Katy Perry was in a relationship with an actor named Johnny Lewis. Unfortunately, their romance didn't last long as they separated in 2006, just before Katy's career took off. The troubled actor, who appeared in the TV series Sons of Anarchy, later became the inspiration behind two of Katy's songs: "Circle the Drain" and "The One That Got Away." It's a tragedy that Johnny Lewis was found dead in 2012 after he murdered his landlord, Catherine Davis, before falling or jumping off a rooftop. He had a history of drug addiction and arrests. When Katy learned about his untimely death, she was reportedly "devastated." However, a source close to her revealed that she felt helpless in trying to assist Johnny and couldn't let herself go down the same path.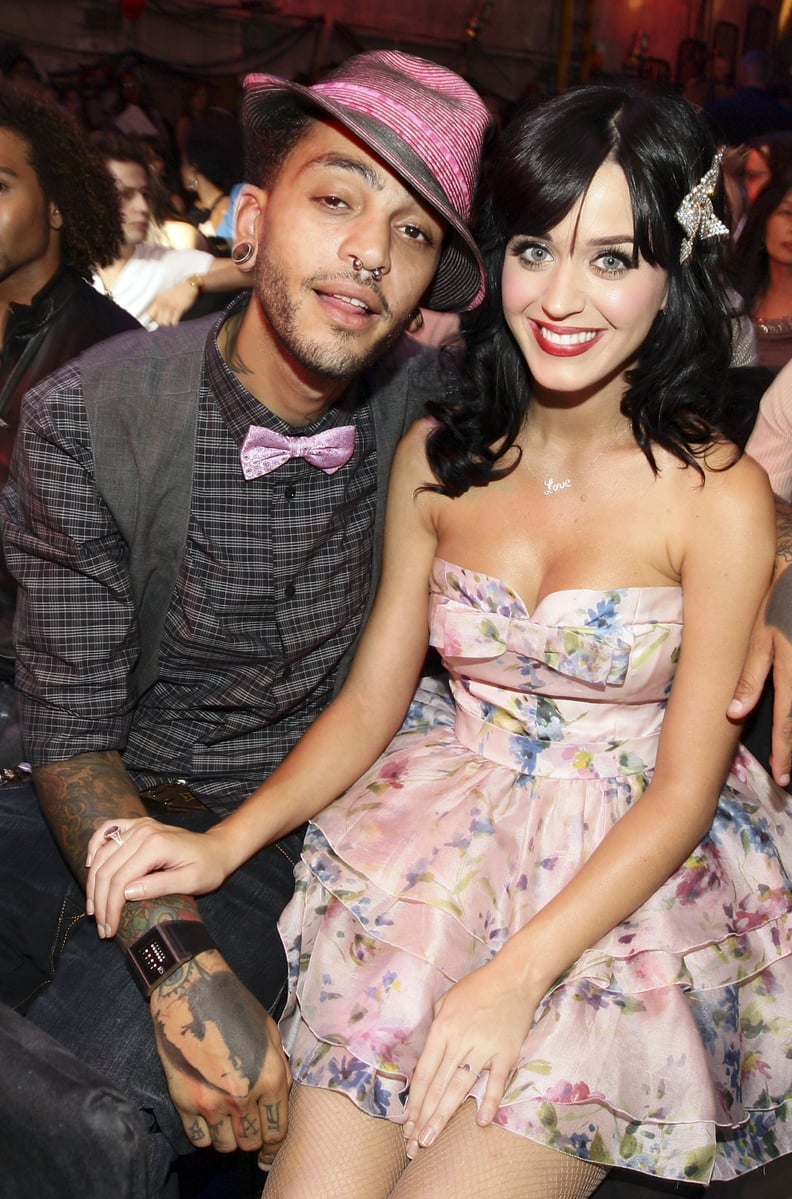 In 2006, Katy Perry began dating the lead singer of Gym Class Heroes, Travis "Travie" McCoy, when she was still starting out in her career. The two met in a recording studio, and Katy played his love interest in the band's music video for "Cupid's Chokehold". Before her debut hit "I Kissed a Girl" was released in 2008, Travie reportedly gave her a promise ring. However, a few months later, the couple broke up, with Travie revealing that Katy ended things with him via email. He blamed his drug use for their breakup, saying that he chose drugs over their relationship. As Katy's fame grew, he began to doubt his role in her life and felt like a stepping ladder. Katy's hit song "Circle the Drain" was partially inspired by their relationship.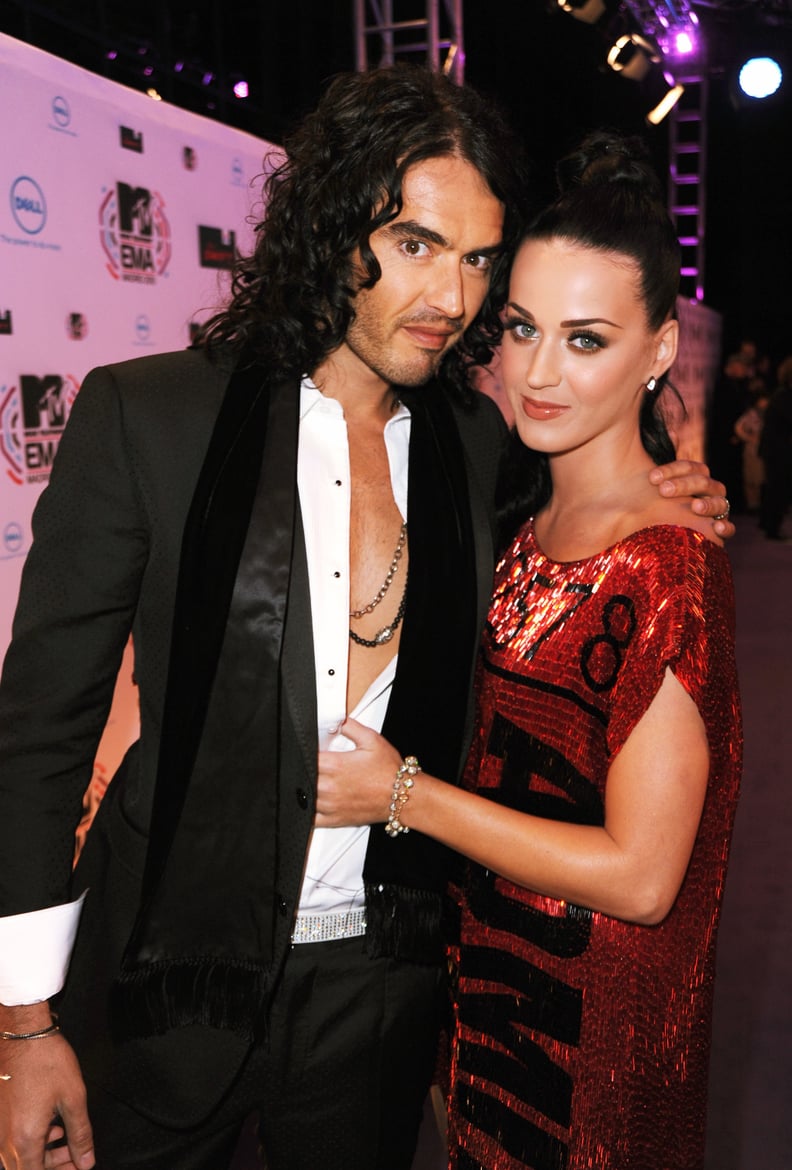 In 2008, Katy Perry met Russell Brand – a British comedian and actor – while filming a cameo for his movie "Get Him to the Greek." Although their scene was eventually cut from the final version, the two reconnected at the 2009 MTV VMAs and began a whirlwind romance. They got engaged and had a Hindu wedding ceremony in India in 2010, but their relationship quickly soured. Just 14 months later, Russell reportedly texted Katy to let her know he planned to file for divorce. When asked in a 2016 interview with Vogue if she and Russell still kept in touch, Katy replied, "Let's just say I haven't heard from him since he texted me saying he was divorcing me December 31, 2011."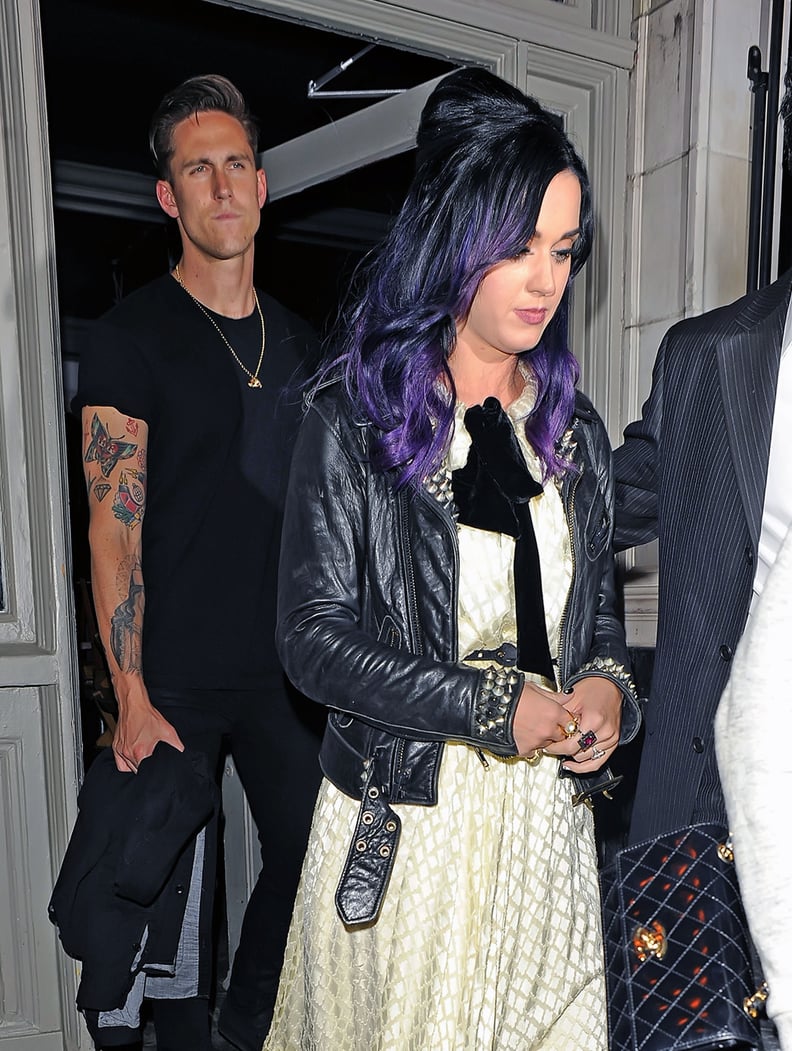 Katy Perry dated Florence + the Machine's guitarist, Robert Ackroyd, after breaking up with Russell. The couple was spotted holding hands at Coachella and spending time in London during the early months of 2012.
Katy Perry had a high-profile relationship with singer John Mayer after her divorce. They started dating in June 2012, but rumors of their split surfaced later that summer. However, they got back together by October and spent the holidays together. They even attended the Grammys as a couple. Unfortunately, they called it off again in March 2013. But after three months, they reconciled and recorded a duet for John's album called "Who You Love." Things seemed to be going well for them until February 2014, when they broke up again as Katy was getting ready to go on tour. It was reported that they met a few times after that, but there was never any confirmation of them getting back together.

Joey King and Steven Piet have tied the knot in a private wedding ceremony held in Spain. The couple exchanged their vows in an intimate setting, surrounded by loved ones.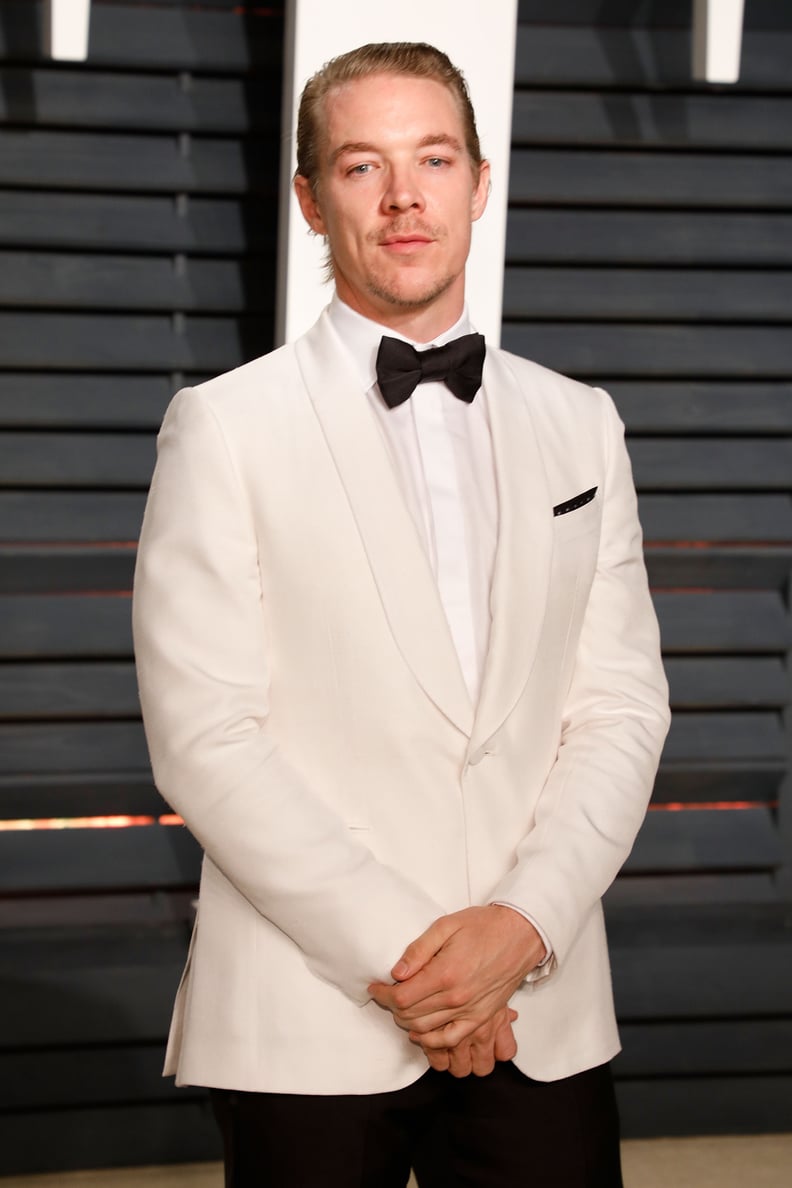 Getty | Taylor Hill
Diplo
There were rumors in April 2014 that Katy had found love again after her relationship with John Mayer ended. DJ and producer Diplo was the alleged new love interest. The two were seen together at Coachella and even got cozy with each other at the premiere party of The Amazing Spider-Man 2 and a friend's birthday celebration.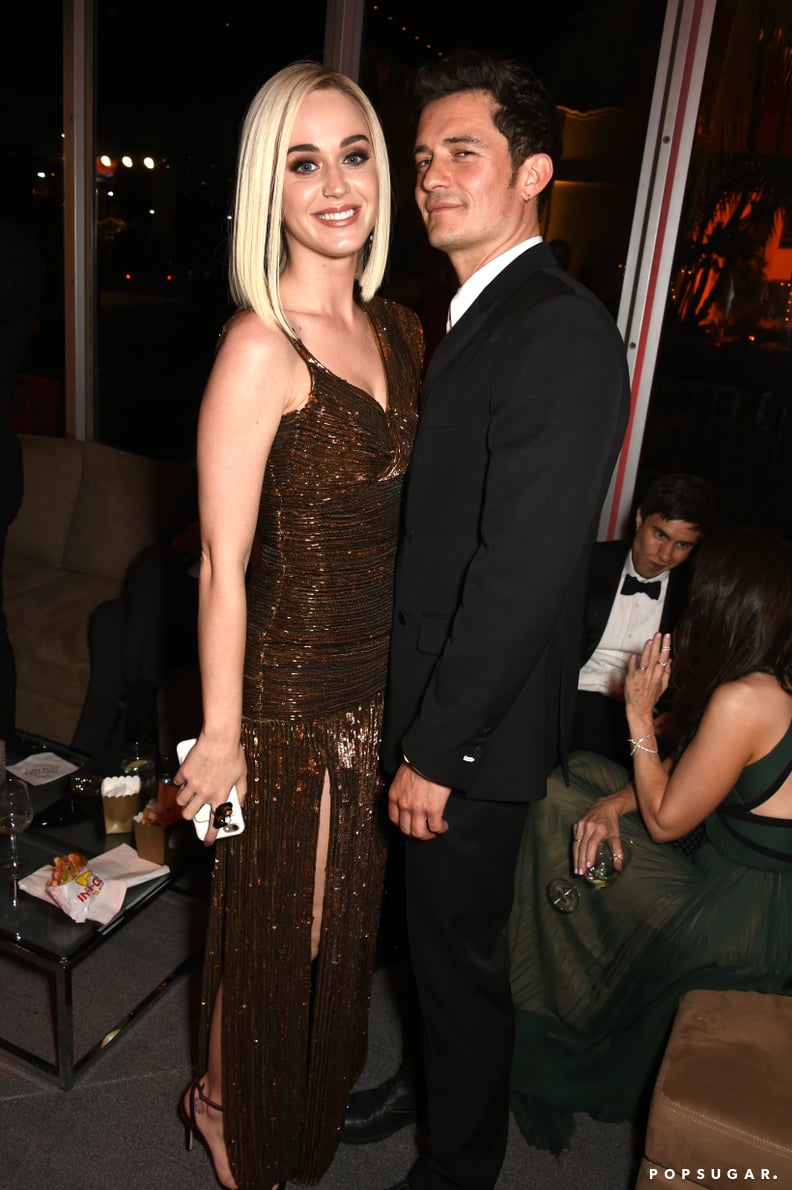 Katy Perry and Orlando Bloom's love story started at a charity event for children back in 2013, but it was their encounter at the Golden Globes afterparty three years later that really sparked their romance. The two were seen chatting, dancing, and even sharing a vape pen outside before leaving the party together. Following this fateful night, the couple went on dates around Los Angeles, traveled to Hawaii, and showed massive PDA during a romantic getaway in Italy. They also attended high-profile events together like the Met Gala and amFAR event in Cannes, dressed up for Halloween, and visited sick children as Santa and Mrs. Claus during the holidays. Although they briefly broke up in February 2017, they reunited by March 2018 and made their red carpet debut as a couple six months later. After a proposal on Valentine's Day, Katy and Orlando are now engaged and ready to start planning their wedding.