During King Charles III's coronation, Katy Perry made a stunning appearance in a purple ensemble. However, her presence was not without some amusing mishaps. Inside Westminster Abbey, the American singer looked a little lost as she searched for her seat before the ceremony started. She even asked fellow guests if a particular seat was available. Perry later assured her followers on Twitter that she had found her seat. The day didn't end smoothly for the performer, as she stumbled while leaving the event. A photographer captured the moment when Perry struggled to regain her balance in front of other attendees.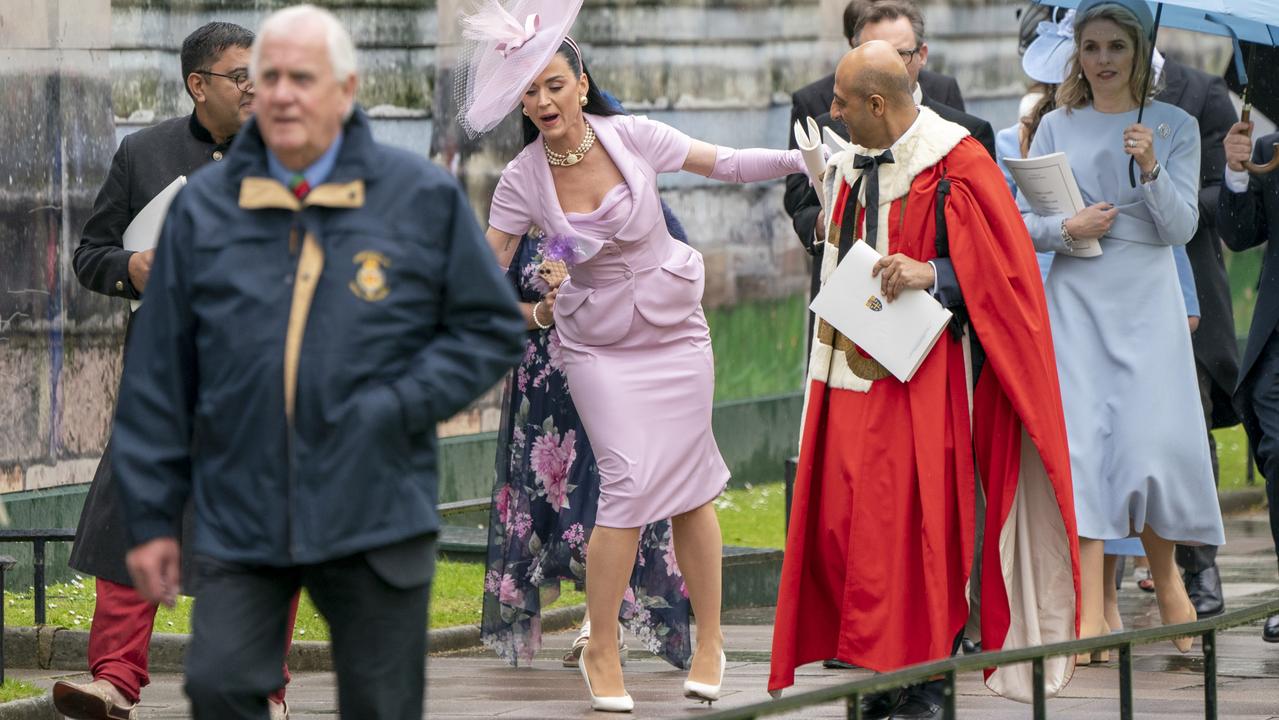 Katy Perry was spotted taking a slight tumble while leaving Westminster Abbey. However, her fans were quick to forgive her and attributed the incident to the rainy weather and wet floor. One fan page even went on to praise her as the highlight of the coronation event.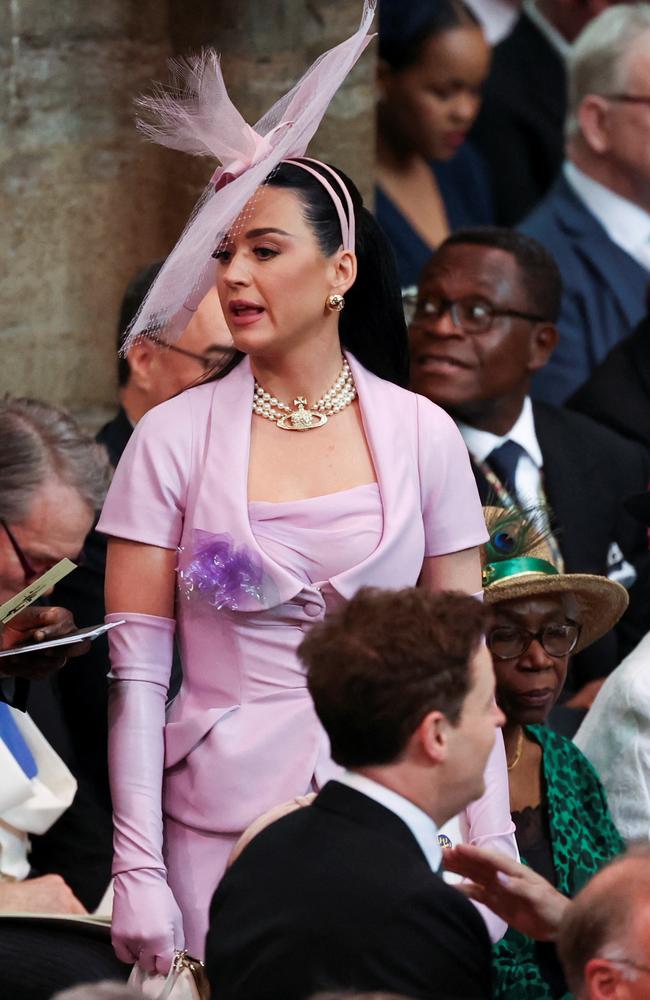 As the world watched, Katy Perry was captured searching for her seat at an event, causing a stir on Twitter. While many found it amusing, some attributed the struggle to her large fascinator, which obstructed her view. Despite the comments, Perry remained poised and composed as she made her way to her seat. The incident may have caused a few laughs, but it didn't overshadow the event itself, which was a grand coronation ceremony. Perry was one of many attendees present at the ceremony, which saw King Charles III ascend to the throne.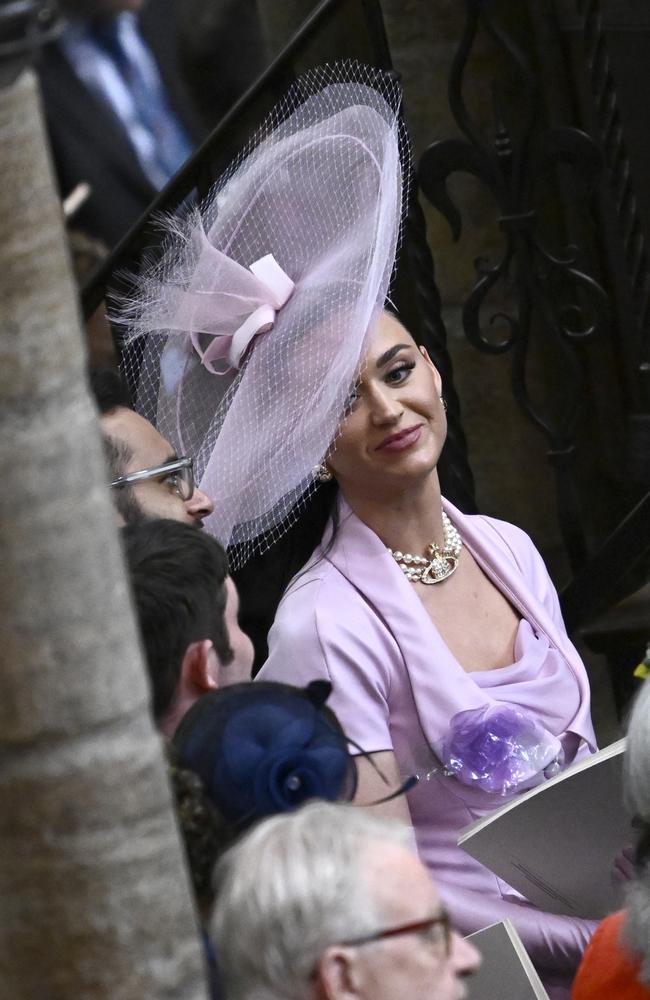 According to fans, Katy Perry's fascinator was the cause of her inability to see the seating arrangements. This speculation arose from a photo of Perry at an event where she was wearing the eye-catching headpiece. However, there is no confirmed evidence to support this theory.

Katy Perry received some negative reactions from the crowd after making a comment about her outfit.
The spotlight will once again be on Katy Perry's outfit as she gears up to perform at the coronation concert in Windsor Castle, alongside other renowned artists like Lionel Richie and Andrea Bocelli. Perry expressed her excitement about the event and her commitment to shining a light on the British Asian Trust's Children's Protection Fund, which aims to find solutions to child trafficking through a wide range of initiatives and fundraising efforts. Her connection with Prince Charles, whom she met in Mumbai in 2019, led to her appointment as an ambassador for the British Asian Trust, a non-profit organization that seeks to alleviate poverty and hardship in South Asia. Despite a few awkward moments during the event, including appearing lost and later tripping, Perry's presence and performance were still highly anticipated and well-received.