The LEGO Group challenged Katy Perry with a series of questions from a panel of young interviewers as part of its holiday campaign.
After the release of the LEGO holiday commercial featuring Katy Perry, the famous singer donned her bright LEGO dress once again to participate in a Q&A session with children. Katy was surrounded by bricks and a small replica of the float she used in the advertisement, as she answered tough questions from her young interviewers. The kids asked Katy amusing questions like if she had any smelly socks inside her drawers.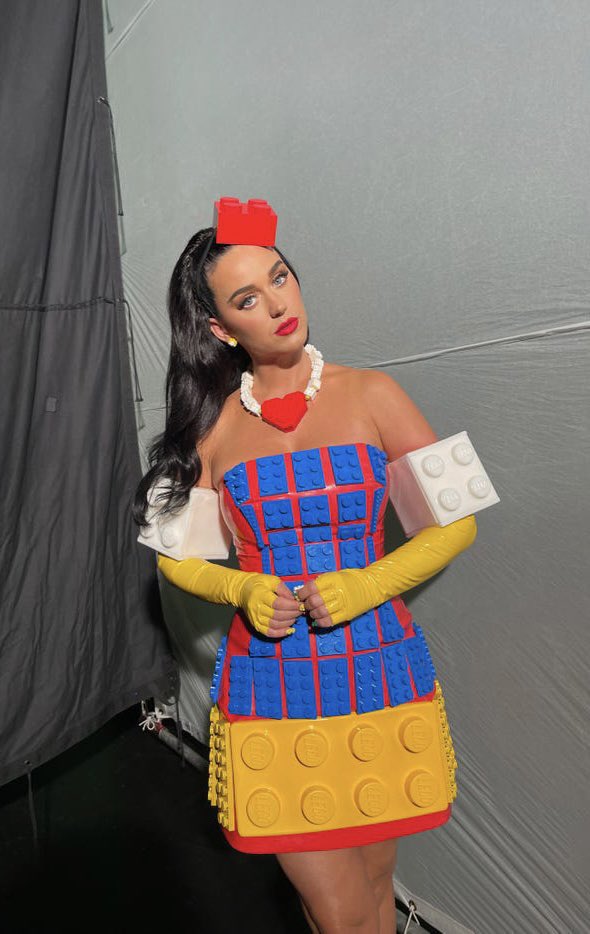 Five kids sat around a table, playing with LEGO bricks and laughing as they asked the musician three questions.
Katy expressed her delight at the end of the interview, exclaiming "I absolutely loved it!" She went on to share that she would be thrilled to have all future interviews conducted by children.
In case you missed it, Katy Perry and the LEGO Group included several references in their holiday advertisement. Here are five of them that we've highlighted for you. Plus, it seems that there's more to come from Katy Perry's collaboration with LEGO this holiday season. She'll be showcasing her building skills as part of the #BuildToGive campaign soon.