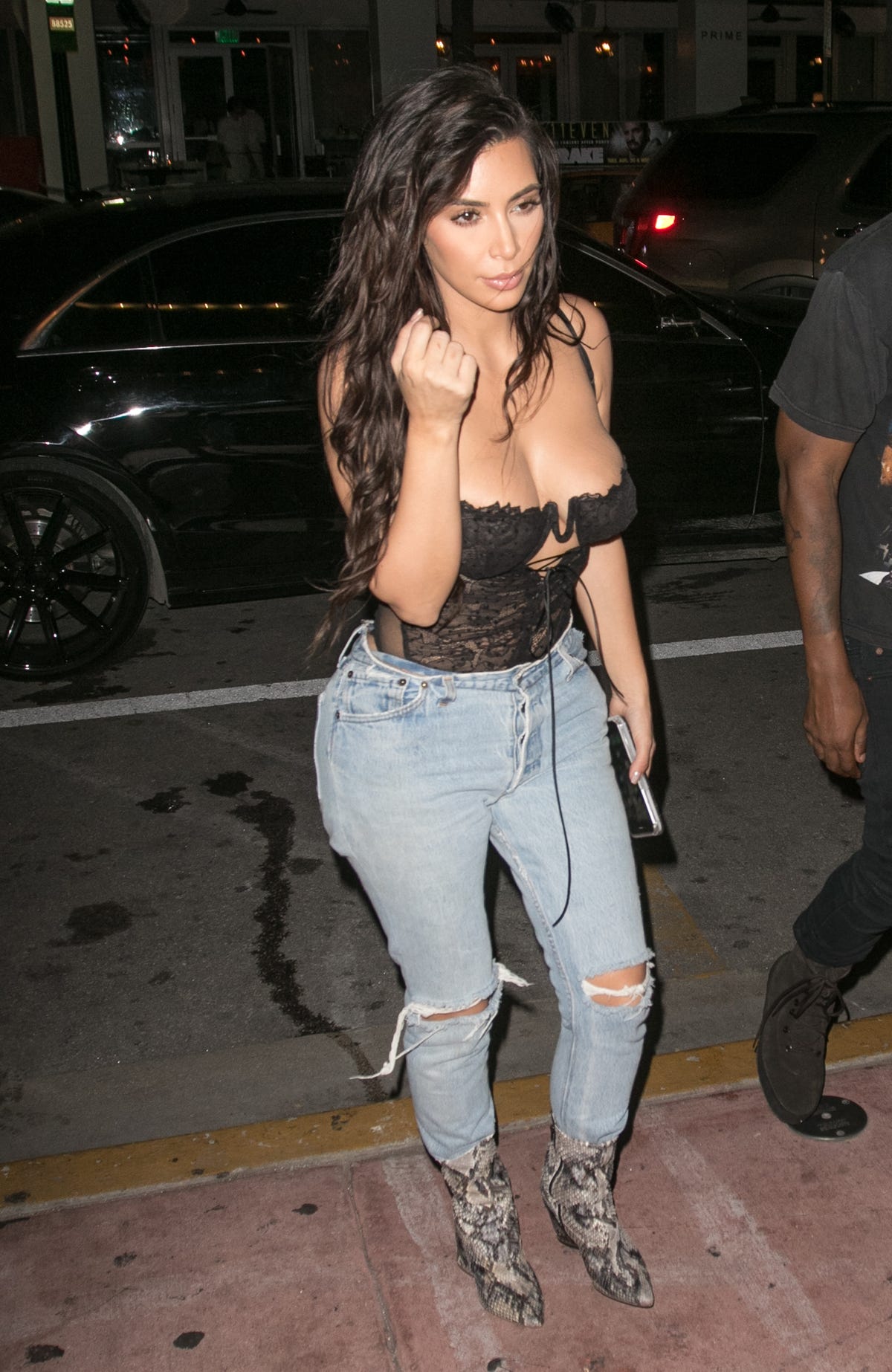 Who needs to change into something more comfortable when you can just wear it all day long? Kim Kardashian is no stranger to the "lingerie as outerwear" trend and showed it off once again in Miami. Instead of a pale-blue bra, she opted for a sexy black corset as a top last Thursday.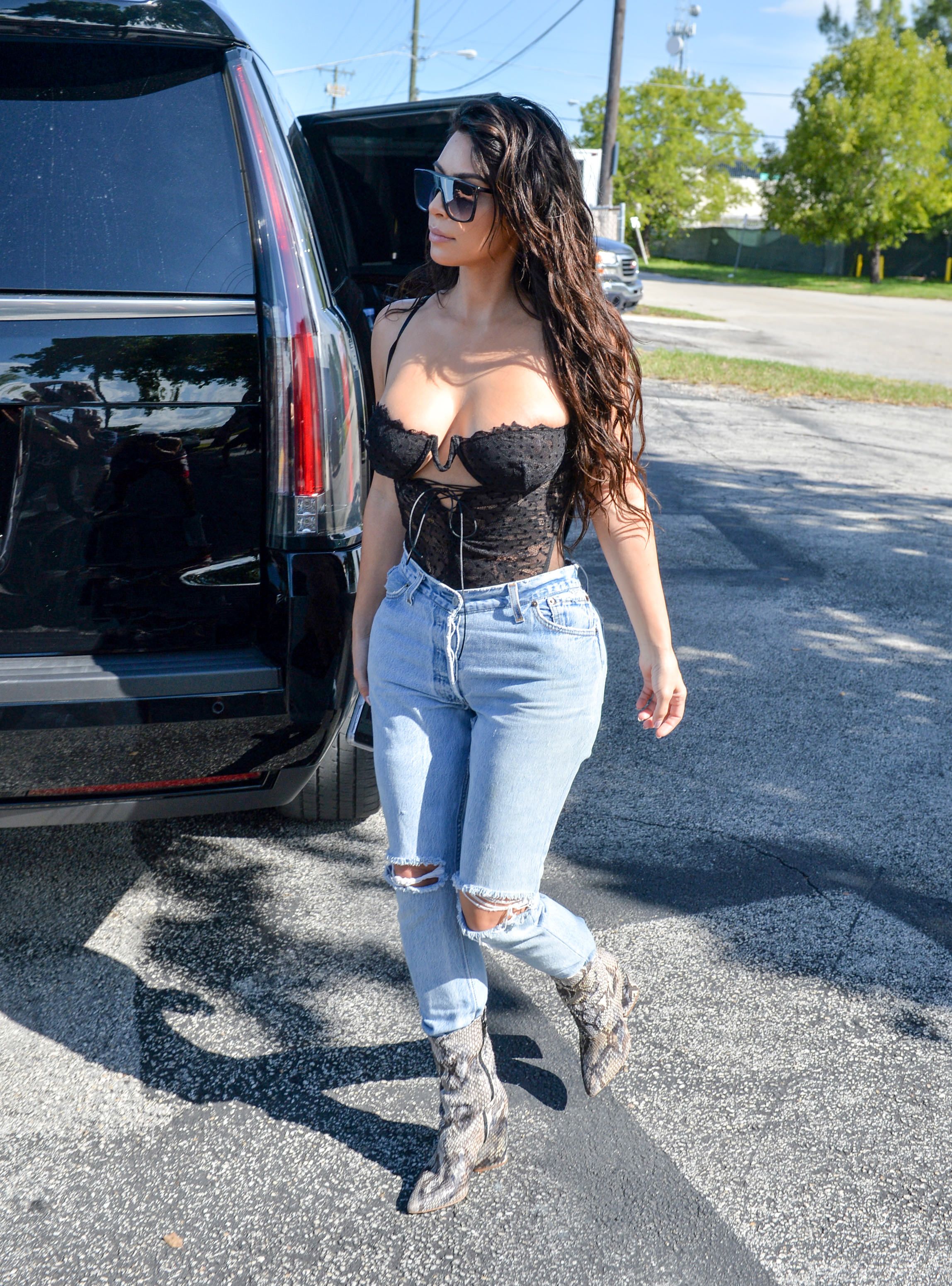 The top worn by the mobile game developer was undeniably alluring, boasting thin spaghetti straps and revealing sheer panels along the sides. It also had a lace-up front fastened with a cord. She paired it with light-washed ripped jeans and trendy snakeskin heeled boots, keeping her accessories minimal with just her phone and sunglasses.
It goes without saying that the outfit highlighted the curves of the reality star flawlessly from all perspectives and she completely nailed the look.