This past year has confirmed the rise of Dua Lipa as one of the most promising artists on the international music scene. But not only that.
The British artist has also become a true source of inspiration for a whole generation when it comes to fashion. One day she wows in a sparkly tracksuit with platforms and the next she sparkles as a mermaid gown on the red carpet. His own style full of personality that every day gathers more applause.
Dua Lipa has managed to hit the right key between fashion and music. She is one of her most successful singers and every appearance of hers on a red carpet gets all eyes on her. How does she do it?
Her latest bet has been at the 'Billboard: Women in Music 2018' gala , one of the most important celebrations for women within the industry. Dua Lipa has opted for a 'total look' in nude color that has once again placed her in the spotlight. A daring look that only she knows how to fill with style and 'glamour'. SPECTACULAR!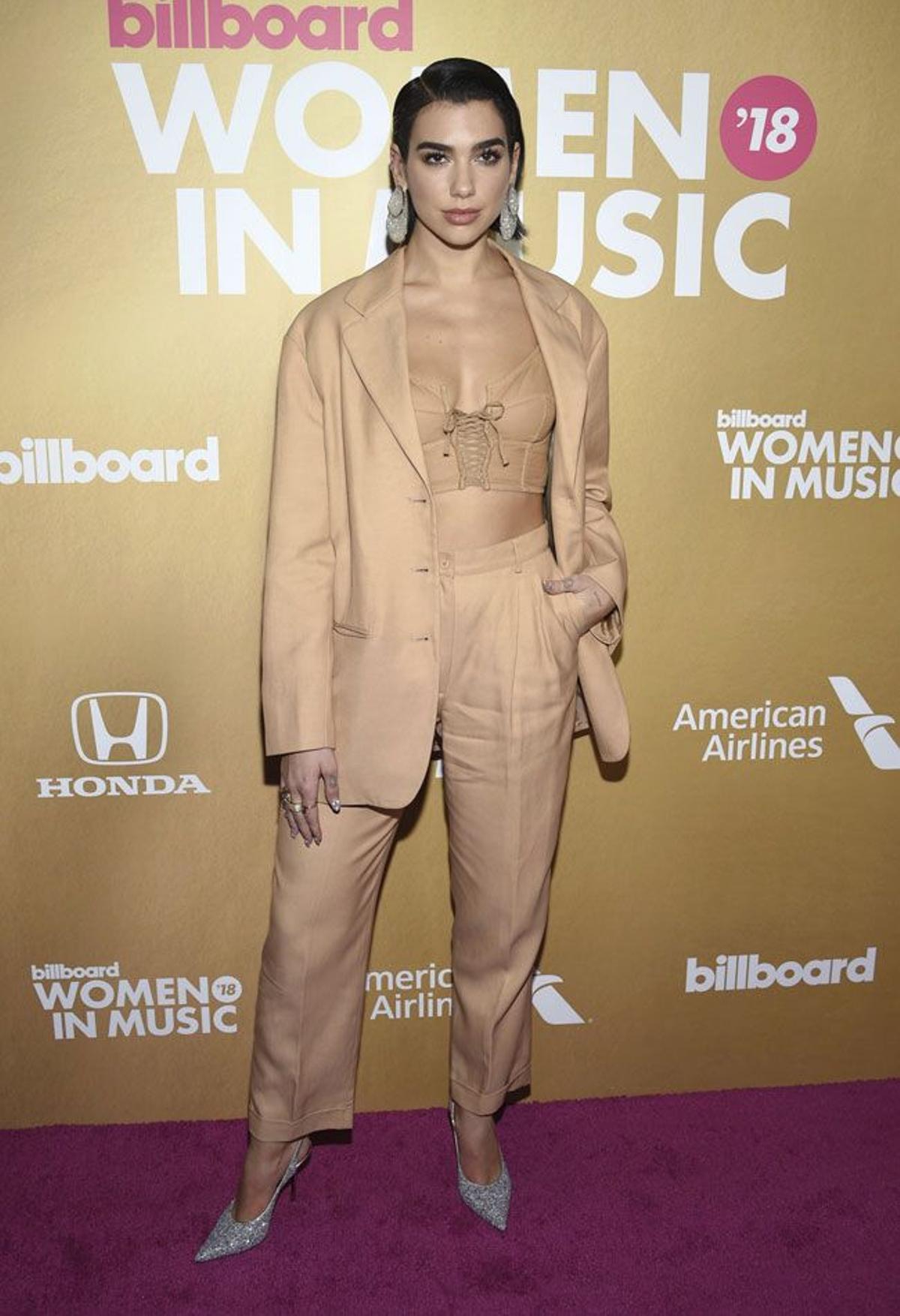 The British singer chose an 'oversize' suit , very much in line with her particular style, in a nude color combined with a corset-style top in the same hue.
And to shine, in a literal sense, she opted for 'stilettos' and jewels in silver tones. As for the hairstyle, Dua Lipa opted for a 'wet hair' style, which highlighted, even more if possible, the choice of her XL earrings.
A Sexy, modern combination with the most personal touch that we like so much about her.